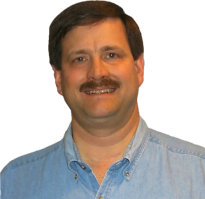 Hello
I am, Mark Soltys. I have always enjoyed getting to know people, not only in business but also who they are and what is important to them
As a Director for Dickinson+ Associates, Inc. I am highly engaged in the pursuit, management and service delivery of SAP Client engagements, which include planning, implementation, ongoing support and enhancements.
My work in the IT industry is well documented in my resume which is available on request. The changes that I have seen in the industry since my first job in IT at Ball State University are amazing. It has been wonderful to see not only the impact but perhaps even more so the integration to every facet of life. The future is even more exciting.
My family is the center of my universe. My parents, now both deceased, established strong core values that are the foundation principles for my seven sisters, brother and myself. I am married to my high school sweetheart, Pat Soltys. Together we have two children and brought four more into our family so that we had six in high school and six in college at once. We are very proud that each is gainfully employed and contributing to society. Very recently, the newest Soltys was brought into the world and we are sure that the "geekiness" originated by my father who was really a "rocket scientist" will continue.
Golfer - make that duffer. I really enjoy getting out to play with my wife and friends - the score may not be great but getting out and spending a few hours away from computers is always refreshing. We play a number of charity tournaments in support of great organizations and causes. These have included Sunshine Kids, Atlanta Parkinson's Disease Association, and Christian City.
Computer Hobbyist and Neighborhood PC Doctor - in my spare time, I enjoy building and enhancing hardware. I help friends and neighbors through issues on their personal PC's which range from being unplugged to getting rid of viruses.
Photographer - Really a hobby that brings a lot of enjoyment not only in the photo subjects but the collections that result.